2020 judging panel
Tom Cox, Vice President, Digital Strategy and Transformation Capgemini Invent
Gerald Dawson, Finance and IT Director, Forthglade
Hugh Fletcher, Global Head of Consultancy and Innovation, Salmon
Claire Joel, Head of IT (Business Change), Reiss
Andy Mulcahy, Strategy and Insight Director, IMRG
Nadine Neatrour, E-commerce Director, Revolution Beauty
Sharon Peters, Head of IT Business Solutions, Marks & Spencer
Ian Shepherd, Owner, Moving Tribes
Merlin Stone, Managing Director, Merlin Stone
Darren Williams, Managing Director, DW Exec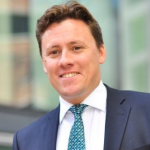 Tom Cox, Vice President, Digital Strategy and Transformation at Capgemini Invent
Tom has 20 years' experience in technology consulting focused on consumer business and private sector industries. He has led digital strategy and technology transformation projects for chief information officers at major UK retailers, as well as global consumer business clients.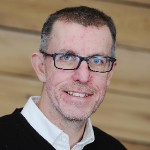 Gerald Dawson, Finance and IT Director, Forthglade
Gerald is the Finance and IT Director at natural pet food brand Forthglade Foods. Prior to Forthglade, he worked in a number of high-growth private equity-backed consumer business, including Weird Fish, Long Tall Sally, the Cotswold Company and Amazon.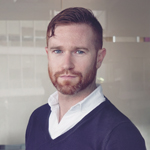 Hugh Fletcher, Global Head of Consultancy and Innovation, Salmon
Ex-Audi digital guru, Hugh helps organisations set up for, and implement, digital change. His work focuses on helping clients to transact more digitally through strategic consultancy covering digital business transformation, the future of ecommerce and conversion. He is a go-to spokesperson for tech trends impacting e-commerce and a key contributor to Wunderman's widely praised articles on industry trends.
Claire Joel, Head of IT (Business Change), Reiss
Claire is Head of IT (Business Change) at Reiss, after moving from the Head of IT position at French Connection. She has more than 15 years of retail IT experience, and prior to working in retail she was a management consultant to the pharmaceutical industry. Her tech experience spans multi-channel business, including wholesale, retail, mail order and online, as well as the support services of warehousing and finance.
Andy Mulcahy, Strategy and Insight Director, IMRG
Andy has worked at the heart of the online retail industry since 2010, researching and producing reports on trends and developments affecting the sector, working for online retail industry association IMRG. During that time, he has developed strong knowledge in multiple areas of online retail, with particular expertise in Black Friday. Andy is also a frequent conference speaker and media commentator.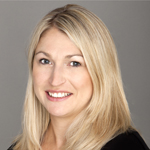 Nadine Neatrour, E-commerce Director, Revolution Beauty
With over ten years' e-commerce experience across a number of blue chip retailers working both client-side and supplier-side, Nadine specialises in helping retailers maximise online and offline trading opportunities through cross-channel integration. In 2015 Nadine took up the position of e-commerce and CRM director at Moët Hennessy, before joining Hobbs as its customer director at the end of 2016. Last year, she became Revolution Beauty's e-commerce director.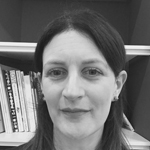 Sharon Peters, Head of IT Business Solutions, Marks & Spencer
Sharon has over 20 years' retail experience across stores, operations, supply chain and programme management. Her career started in Marks & Spencer stores, before she moved to Gap to work in retail IT project management, before taking a role as a management consultant for Accenture. She returned to M&S in a business unit role, then moved into retail systems programme management for 10 years. She set up and led a new department of international supply chain operations, before moving back into IT to head up a portfolio of delivery programmes across the food group.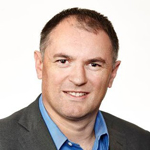 Ian Shepherd, owner, Moving Tribes
Ian is a former retail and hospitality chief executive, now writing, speaking and advising retail and technology businesses and investors. Over the last 25 years, he has served as chief operating officer of Odeon, chief executive of Game Group, and held senior commercial and retail leadership roles for brands including Vodafone and Sky TV. With a particular focus on customer data, insight and on commercial strategy, he has seen the shift from 'analogue to digital' in multiple industries, along with the changes in consumer behaviour that followed. Now writing, consulting and advising a range of businesses including retailers, investors and startups, Ian is also the author of Reinventing Retail.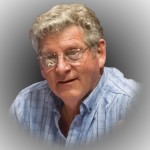 Merlin Stone, Managing Director, Merlin Stone
Merlin Stone is professor of marketing and strategy at St Mary's University, Twickenham. He is one of the UK's leading consultants, researchers and trainers in marketing, and customer insight, as well as having worked for significant periods in industry, including at Xerox and IBM. Merlin is an Honorary Life Fellow of the UK's Institute of Direct and Digital Marketing, which he helped found, and has held senior posts and professorships at universities including Henley, Kingston, Surrey and the University of the West of England.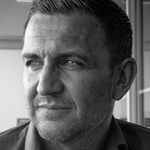 Darren Williams, Managing Director, DW Exec
Darren Williams is managing director at DW Exec consulting which specialises in customer experience, commercial routes to market and location strategy. He entered the industry at the age of 17 and worked as a store manager from the age of 19 through to his late twenties, then in 1998, was part of the team that launched Orange Retail, where he quickly progressed to his first area management role. Darren has experience across multiple genre of the retail industry, including leading the Argos business in London, and heading up the expansion of the Hotel Chocolat retail business between 2009-2014. More recent roles were commercial director at the UK arm of the French bakery Paul, and country director of T2, part of Unilever, where he established the business in the UK and US markets.