Retail fraud up 27% last year: ONS
Written by Hannah McGrath
19/10/2018
Retail fraud jumped by 27 per cent in the year to June 2018, according to the latest crime figures from the Office for National Statistics.

The national Crime Survey for England and Wales (CSEW) revealed that despite a stabilisation in fraud figures overall, recorded offences against consumers and retailers rose from 727,000 in July 2016-June 2017 to 923,000 in the same period in 2017-2018 – marking a total increase of 196,000 (27 per cent).

Crimes recorded by the National Fraud Intelligence Bureau, Action Fraud, Cifas and UK Finance in the 'consumer and retail' category include fraudulent sales, ticketing fraud and computer software service fraud.

By contrast, the survey showed no significant change in offences such as bank and credit account fraud, advance fee fraud and other types of fraud, suggesting an acceleration in cyber criminals targeting retail and consumer networks and accounts.

In total, the survey showed that businesses in the wholesale and retail sector experienced the highest levels of crime, with an estimated 8.1 million incidents recorded, representing a rate of around 23,000 incidents per 1,000 premises.

Responding to the figures, Josh Gunnell, head of fraud and ID pre-sales at TransUnion, a risk and information solutions provider, warned that many retail businesses are falling prey to fraudsters as they race to offer customers the most seamless customer experience possible-potentially weakening their cybersecurity and fraud prevention systems as a result.

"People are spending more time and money online, which correlates with this increase in fraudulent activity," he said. "Over half of the fraud reported in the last year is thought to be cyber-enabled, but unfortunately, some organisations do not appear to have adequate controls in place to mitigate the risks."

Gunnell added that the metrics used to compile the data imply a migration of fraud into different typologies, rather than a blanket reduction overall, as criminals migrate their activities to cyberspace.

"Businesses need to be doing all they can to protect their customers, and themselves, by implementing a layered fraud prevention approach that comprises both technology and human-based solutions."

The upsurge in crime comes after warnings from a cybersecurity boss that criminals are using increasingly sophisticated methods of hacking and defrauding retail sites, including the use of 'fake visitor' bots.
Related Articles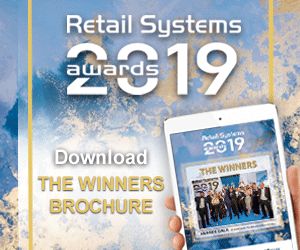 HULFT
Find out how HULFT can help you manage data, integration, supply chain automation and digital transformation across your retail enterprise.
Talking shop: retail technology solutions from Brother
Retail Systems editor Peter Walker sits down with Brother's senior commercial client manager Jessica Stansfield to talk through the company's solutions for retailers and hospitality businesses, what's new in labelling technology, and the benefits of outsourcing printing.
Most read stories...
World Markets
(15 minute+ time delay)