Shoppers lodge 12.7m complaints with retailers
Written by Hannah McGrath
05/11/18
Shoppers made 12.7 million complaints about poor service in the retail sector in 2017, according to a new report.

Data compiled by Ombudsman Services, a not-for-profit company offering independent dispute resolution, revealed that complaints against retailers accounted for a quarter of complaints across all sectors.

The study, which focussed on consumer purchase protections, found that nearly half (49 per cent) of all unprotected purchases were made in the retail sector in 2017, accounting for more than £366 billion of spending uncovered by adequate policies and where the retailer was not signed up to a dispute resolution scheme.

Unprotected purchases are those made without consumer guarantees and which result in claims being made in costly small claims court procedures rather than mediated dispute resolution. Research across all sectors found that a total of £750 billion goes unprotected per year.

Lack of access to redress means that consumers are much more likely to switch brands, the report found, leaving businesses without the chance to resolve the dispute themselves or through an objective third party.

Ombudsman Services demanded that businesses and government to improve the situation for consumers post-Brexit, laying out a vision for the future that includes strengthened consumer protections and access to third party redress through the Consumer Rights Act.

Matthew Vickers, chief executive and chief ombudsman designate at Ombudsman Services, said: "We all make purchases every day and naturally we expect companies to have an effective complaints process should something go wrong. Currently, however, some markets, including retail, aren't working as well as they should for consumers.

"Our report puts into stark reality the potential risk that consumers face when they purchase certain products or services. Without the protection of a legitimate and free dispute resolution or ombudsman scheme, consumers with unresolved complaints are likely to be left frustrated, confused and out of pocket."

He added that business and government need to "get on board" with creating a better landscape for consumers.

The most protected sectors are those covered by compulsory ombudsman schemes that are free to the public – making the energy, legal and financial sectors some of the best for consumer redress and dispute resolution.

Retail fraud jumped by 27 per cent in the year to June 2018, according to the latest crime figures from the Office for National Statistics.
Related Articles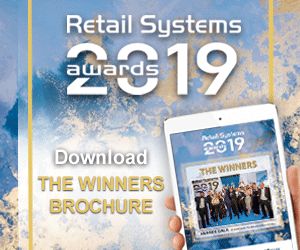 HULFT
Find out how HULFT can help you manage data, integration, supply chain automation and digital transformation across your retail enterprise.
Talking shop: retail technology solutions from Brother
Retail Systems editor Peter Walker sits down with Brother's senior commercial client manager Jessica Stansfield to talk through the company's solutions for retailers and hospitality businesses, what's new in labelling technology, and the benefits of outsourcing printing.
Most read stories...
World Markets
(15 minute+ time delay)