Research shows retailer and consumer mismatch
Written by Peter Walker
06/03/19
Consumers are actively looking to retailers for guidance - with 68 per cent wanting advice on affordability - but 61 per cent of retailers do not believe it is their responsibility to police consumer spending.

Divido commissioned Opinium Research to survey a nationally-representative sample of 201 senior decision makers in retail in November and December, finding that 30 per cent do not consider it within their remit to provide advice to consumers on the affordability of a purchase.

While it is unlikely that retailers are actively choosing to ignore this consumer demand, it is probable that the industry is moving too slowly to address this issue, the report noted, citing the fact that 26 per cent of retailers have neither the expertise nor resources to advise on purchase affordability.

The white-label platform for point-of-purchase lending contrasted this latest research with earlier work among 2,000 UK consumers, finding another clear disconnect in the area of social media marketing.

It found that 89 per cent of retailers believe that social media is an influential platform for its audiences when it comes to making high-value (£250+) purchasing decisions. The reality is, only six per cent of Brits surveyed said social media influences them, admitting they are swayed more by advice from family and friends (69 per cent), their loyalty to a brand (67 per cent) and payment options available (60 per cent) over marketing on social channels.

"Consumers are promiscuous and unpredictable creatures, and demand brands to constantly be updating and changing to reflect current taste," said Andrew Busby, founder and chief executive of consultancy Retail Reflections.

Elsewhere in the report, 77 per cent of UK retailers surveyed said the government needs to do more to create a level playing field between High Street stores and online retailers. At the same time, 51 per cent of retailers stated they see no difference between their online and/offline strategies, while 68 per cent said that they are already re-evaluating their bricks-and-mortar strategy, in a bid to evolve their proposition.

Alongside this, Brexit remains a concern, with 61 per cent of retailers saying that the UK's departure from the EU will disrupt their business and 65 per cent stating it will lead them to re-evaluate their position in the UK.

"Consumers have had their voices heard when it comes to the changing nature of the UK High Street, and choice is what is driving their decision-making - be that where they buy, how they buy, or what they buy," said Christer Holloman, chief executive and co-founder of Divido.
Related Articles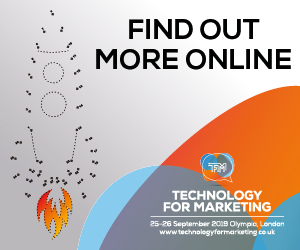 HULFT
Find out how HULFT can help you manage data, integration, supply chain automation and digital transformation across your retail enterprise.
Talking shop: retail technology solutions from Brother
Retail Systems editor Peter Walker sits down with Brother's senior commercial client manager Jessica Stansfield to talk through the company's solutions for retailers and hospitality businesses, what's new in labelling technology, and the benefits of outsourcing printing.
Most read stories...
World Markets
(15 minute+ time delay)