MPs call for 1p tax on 'fast fashion' retailers
Written by Hannah McGrath
19/02/2019
MPs have called for a 1p levy on every item of clothing sold in order to combat waste resulting from the 'fast fashion' industry.

A report by parliament's environmental audit committee (EAC) said the tax was needed to raise £35 million to invest in improved recycling methods.

The committee, led by Labour MP Mary Creagh, launched an inquiry last year into the impact 'wear once' fashion was having on the environment and on workers' wages.

The committee wrote to e-tailers including Amazon, Asos, Boohoo, PrettyLittleThing and Missguided to invite them to contribute to its report, which has recommended that the government takes action to ensure that retailers take responsibility for fashion waste, which amounts to millions of tonnes - or £140 million worth of clothes - being sent to landfill every year.

The trend for younger shoppers to see cheap clothing as disposable has led to UK shoppers consume more new clothing than any other European country.

Around 300,000 tonnes of clothing ends up in household bins every year, with around 80 per cent of this incinerated and 20 per cent sent to landfill.

The report argued that a change in the law to introduce the 1p levy would pay for better clothing collections and recycling. It would also provide retailers with "clear economic incentives" to "do the right thing" for sustainability and their workers.

Retailers and manufacturers which design products with lower environmental impact should receive incentives, while those found to shy away from greener production methods should be fined, the report said.

It also said retailers should be held accountable for due diligence checks across supply chains to make sure they were not inadvertently using forced or child labour.

Creagh said that a change in the law was needed to end the era of throwaway fashion. "Fashion shouldn't cost the earth, our insatiable appetite for clothes comes with a huge social and environmental price tag: carbon emissions, water use, chemical and plastic pollution are all destroying our environment."

"The government must act to end the era of throwaway fashion by incentivising companies that offer sustainable designs and repair services," she added.
Related Articles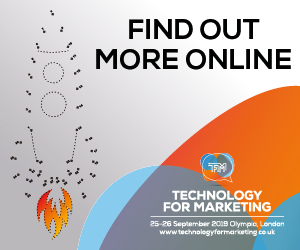 HULFT
Find out how HULFT can help you manage data, integration, supply chain automation and digital transformation across your retail enterprise.
Talking shop: retail technology solutions from Brother
Retail Systems editor Peter Walker sits down with Brother's senior commercial client manager Jessica Stansfield to talk through the company's solutions for retailers and hospitality businesses, what's new in labelling technology, and the benefits of outsourcing printing.
Most read stories...
World Markets
(15 minute+ time delay)