Social media buzz rises around payments
Written by Peter Walker
25/02/19
Mobile payments represented more than 27 per cent of the total social media conversation around payments, with total mentions increasing 20 per cent over the prior year.

This is according to the 2019 edition of the Mastercard Digital Payments Study, which analysed more than 3.3 million conversations from the past year across several social media channels, including Twitter, Facebook, Instagram and Weibo.

"On-demand isn't just an expectation for cable and content provider; it's a reality for how people say they want to shop and pay every day," said Rose Beaumont, senior vice president of European communications and sales enablement at Mastercard.

Mentions of mobile wallets more than doubled since 2017, with nearly 20 per cent of all mobile commerce payments now focused on contactless payments and mobile wallets. Beyond these primary focus areas, consumers are interested in how artificial intelligence, QR payments and wearable payments will impact their lives.

Overall, people are increasingly positive toward these newer technologies. Virtually all (95 per cent) mobile wallet conversations were favourable, with 30 per cent of posts praising the speed, efficiency and simplicity of the current products.

The adoption of mobile payments is seen in markets across Asia and Africa. India was the most dominant market - 30 per cent - in discussing the use and potential of mobile wallets, particularly around public transit and the use of QR-based payments, led by specific references to MasterpassQR and PaytmQR in India. The US was a distant second in consumer's discussions on mobile wallets (10 per cent).

Among the conversations analysed, consumers continued to be focused on the security of their money and their data as a foundational requirement.

Looking at the newer technologies, biometrics reached a potential 111 million, driven primarily by an interest in voice payments and fingerprint scanner.

Tokensation and its role in supporting and protecting payments of all types was featured in conversations reaching a potential audience of 11 million viewers.

While breaking news around data breaches drove one-fifth of data-related conversations, another 13 per cent of these conversations noted the potential of digital security technologies, including blockchain, tokenisation and biometrics.
Related Articles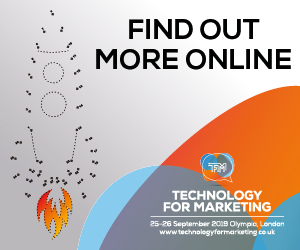 HULFT
Find out how HULFT can help you manage data, integration, supply chain automation and digital transformation across your retail enterprise.
Talking shop: retail technology solutions from Brother
Retail Systems editor Peter Walker sits down with Brother's senior commercial client manager Jessica Stansfield to talk through the company's solutions for retailers and hospitality businesses, what's new in labelling technology, and the benefits of outsourcing printing.
Most read stories...
World Markets
(15 minute+ time delay)