No deal Brexit "substantial threat" to retail
Written by Hannah McGrath
14/09/18
Moody's has warned that the retail sector could be under serious threat from a no-deal Brexit.

The influential credit ratings agency issued a report yesterday warning that a no-deal Brexit scenario would be credit negative for a number of industries and could push the country towards a recession, with the impact on the retail sector being "substantial".

It came on the day the UK government issued a second tranche of technical notices outlining its plans to mitigate the impact of a disorderly exit on industries including banking, telecoms and chemicals.

If the UK leaves the EU on 29 March 2019 without a deal in place, the UK would fall back on World Trade Organisation tariffs, which would have a direct impact on the retail sector through additional tariffs and business costs, a weaker pound and a squeeze on consumer spending due to higher prices.

The credit agency warned the risk of such a scenario has "risen materially" as the UK government engages in tough negotiations with the EU over a divorce settlement.

Colin Ellis, Moody's chief credit officer EMEA and co-author of the report, said: "We still think the UK and the EU will eventually reach an agreement to preserve many - but not all - of their current trading arrangements, particularly around trade in goods.

"However, we believe the prospect of the UK leaving the EU without any agreement has risen materially," he added.

Yesterday Brexit secretary Dominic Raab brought retail to the forefront of the debate over the UK's departure from the EU after he criticised John Lewis' warning that political uncertainty related to Brexit had been a factor in a 99 per cent slump in pre-tax profits for the first half of 2018.

The High Street giant's chairman Sir Charlie Mayfield warned: "With the level of uncertainty facing consumers and the economy, in part due to ongoing Brexit negotiations, forecasting is particularly difficult, but we continue to expect full year profits to be substantially lower than last year for the Partnership as a whole."

Responding, Raab told the BBC it was a mistake for businesses to blame Brexit for ailing performance, but conceded that uncertainty would have a knock on effect on business.

"All I am just gently saying is that it's rather easy for a business to blame Brexit and the politicians rather than take responsibility for their own situation," he said.

Mayfield declined to respond to the broadside, saying: "I'm not going to get into some sort of ding-dong with the secretary of state."

Helen Dickinson, chief executive of the British Retail Consortium, said the release of the latest round of technical notices served to highlight the realities of a no-deal Brexit.

She said these included "additional red tape, resulting in extra cost burdens and bureaucracy for businesses and consumers".
Related Articles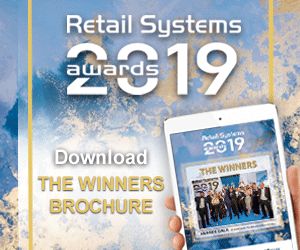 HULFT
Find out how HULFT can help you manage data, integration, supply chain automation and digital transformation across your retail enterprise.
Talking shop: retail technology solutions from Brother
Retail Systems editor Peter Walker sits down with Brother's senior commercial client manager Jessica Stansfield to talk through the company's solutions for retailers and hospitality businesses, what's new in labelling technology, and the benefits of outsourcing printing.
Most read stories...
World Markets
(15 minute+ time delay)