Sales fall to a 20-year low on cooler weather
Written by Hannah McGrath
09/07/2019
Retail sales slumped 1.3 per cent in June due to a cooler start to the summer compared to last year's heatwave, according to figures from the British Retail Consortium (BRC) and KPMG.

The fall total in sales (-1.3 per cent) compared to an increase of 2.3 per cent in June 2018, as the World Cup and scorching temperatures drove shoppers into stores.

The decline for June 2019 dragged the three-month average into a decline of 0.1 per cent and the 12-month average to an increase of 0.6 per cent, marking the lowest improvement since the BRC's records began in December 1995.

UK retail sales in June decreased by 1.6 per cent on a like-for-like basis from June 2018, when they increased from 1.1 per cent the previous year.

This drove a similarly significant decline in the twelve month average to -0.1 per cent, representing the worst 12 month average since April 2012.

Over the three months to June, in-store sales of non-food items declined 4.3 per cent on a total basis and 4.1 per cent on a like-for-like basis.

This is worse than the 12-month total average decline of 2.8 per cent.

Food sales fared better in the three months to June, rising 1.5 per cent on a like-for-like basis and 2.4 per cent on a total basis.

This was above the 12-month total average growth of 2.2 per cent.

However, e-commerce sales also suffered, with online sales of non-food products growing 4.0 per cent in June, compared to growth of 8.5 per cent in June 2018.

The 3-month and 12-month average growths in online were 3.3 per cent and 5.0 per cent respectively.

Helen Dickinson, chief executive of the British Retail Consortium, said: "June sales could not compete with last year's scorching weather and World Cup, leading to the worst June on record.

She explained: "Sales of TVs, garden furniture and BBQs were all down, with fewer impulse purchases being made. Overall, the picture is bleak: rising real wages have failed to translate into higher spending as ongoing Brexit uncertainty led consumers to put off non-essential purchases."

Paul Martin, partner, UK head of retail at KPMG, said: "Pressure on retailers continues to mount and is seemingly coming from all angles: economic, geo-political, environmental and behavioural.

"Consumer spend is only likely to fall further as things stand, and cost efficiency remains vital. The focus for most in the industry will be preservation and adaptation in order to see them through these tough times," he concluded.
Related Articles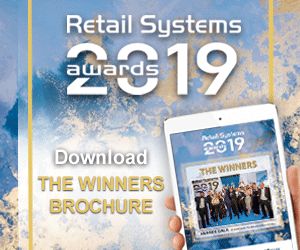 HULFT
Find out how HULFT can help you manage data, integration, supply chain automation and digital transformation across your retail enterprise.
Talking shop: retail technology solutions from Brother
Retail Systems editor Peter Walker sits down with Brother's senior commercial client manager Jessica Stansfield to talk through the company's solutions for retailers and hospitality businesses, what's new in labelling technology, and the benefits of outsourcing printing.
Most read stories...
World Markets
(15 minute+ time delay)